With the economy still on the decline everyone is looking to produce some extra money annually. Establishing a small business is something that everyone has thought about, but few have followed through with actually creating one.
Anyone that has thought about producing extra money should read these top 10 small business ideas. It's one thing to want to make money, but it is another to know what will actually help you reach your goals.
10. Copywriting
Consider becoming a copywriter. One of the fastest growing industries is in writing. Think about how much information is produced on the internet every day. Copywriters write things such as resumes, blogs and web content for individuals and small businesses.
You can even blog about your passion and make a few extra bucks in the process. Do some research on SEO, copywriting and pay per click advertisement.
Copywriters are some of the highest paid writers in the world, but to become a truly proficient and profitable copy expert, you'll need to invest time and energy in studying the craft. To truly excel as a copywriter, you'll want to consider investing in a copywriting course that will provide you the intensive training you'll need to enjoy a lucrative career.
9. Web Designing
There is a big market for web designers today more than ever. Small businesses, aspiring actors and models and many other people want a website to call their own. If you have experience in web design then consider getting back into this field. You can help create a lot of websites for a variety of clients.
8. Gardening
Gardners make a lot more money than you would think. People love to improve the appearance of the exterior of their homes. A beautiful landscape can help raise the property value of a home but requires a lot of hard work and attention maintain. Most people that have a gardening business can do it on weekends.
7. Marketing Consultancy
Advertisement companies will always have steady work because people want to give their name or brand visibility. If you have a good voice and know how to draw people's attention look to advertise for people. This includes creating commercials (even on YouTube), marketing via social media and creating press releases for individuals and small businesses.
6. Mechanic Shop
Open a small mechanic shop out of your garage. Everyone drives a vehicle, so this is a practical venture to pursue. A reliable mechanic can be hard to come by these days. Establish yourself as that trustworthy mechanic and you can make a lot of extra money.
5. Dog Training
Dog groomers and trainers make a lot of money. People love their pets but they sometimes do not have the time to tend to their pet's needs. Learn how to cut dog hair, trim their nails and give them basic training to help people with their pets.
4. Tutoring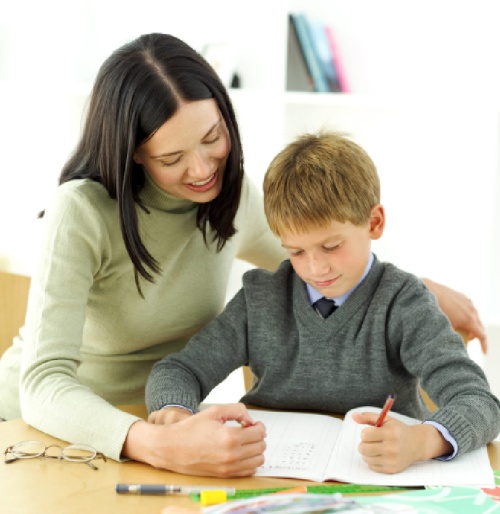 A personal tutor is a respected skill that should not be overlooked. Consider helping children who are struggling in school with your knowledge. Patience is key when it comes to tutoring. This is a skill that is for those who love to help people.
3. Open a Bar
Look for property to rent or lease and open up a small bar. Out of all the top 10 small business ideas this one is the most practical that can make you the most money. The only drawback is a liquor license is very expensive and you thrust a lot of responsibility on yourself when you open a bar. This is a small business venture that you want to get into with a business partner.
2. Vendor
Reliable vendors are always in need in any neighborhood. If you do not the responsibility of opening a bar then consider opening a small convenience store. You can sell a lot of food and snack options for locals in your neighborhood. People love small stores that are within walking distance of their homes. They would rather walk to get food or a snack as opposed to driving.
1. Affiliate Marketing
Ever hear of affiliate marketing? This is another venture that a lot of individuals are making big bucks with monthly. Affiliate marketing requires basic web design and social media skills. Basically you can earn extra income by promoting products for businesses through the internet.
Every time someone purchases a product through your links you get a portion of the profits. Established affiliate marketers can earn a lot of extra income and turn this small business into a full time job.
These top 10 small business ideas can all make you some extra money. Consider one or a couple of these when trying to make a new name for yourself. In time you should produce a lot of extra money. Good luck!
Affiliate marketing is the process of earning a commission by promoting other people's (or company's) products.

You find a product you like, promote it to others, and earn a piece of the profit for each sale that you make.