Everyone dreams of becoming wealthy and working an easy job that requires minimal effort with maximum pay. There are many easy jobs that pays well and you too can cash in on them if you just know where to look and what qualifications are required. So here is a list of Top 10 easy jobs that pay well.
10. Babysitting
This position requires someone who can easily pass a background check and loves kids. The candidate should be young enough to keep up with children and all of their activities and old enough to prevent children from self inflicted injuries and other harmful activities that can cause harm to young children.
Many positions are live in and these are the ones that tend to pay more. Consider the fact that the average babysitter now charges minimum wager per child and you can easily see how this job made the list. The more children the nanny/baby sitter watches the more money they expect to make.
9. House Sitter
House sitters make a lot of money. Picture yourself living rent free for the rest of your life. The more experience one has at house sitting, the more lucrative the position can be. There are two ways to cash in on the job of house sitting. House sit for a friend or boss when they're out of town, or consider the next option.
Many real estate companies will pay someone to live in a high end piece of real estate in order to have it protected. Generally the person living there is required to have the house ready to show at all times with most of those times between 9:00 a.m. and 9:00 p.m.
From the hours of 9:00 p.m. to 9:00 a.m. the person is allowed to do pretty much whatever they wish. A lived in look is often a great seller on today's market.
8. Food Critics
Food Critics enjoy visiting a wide array of restaurants while sampling some of the top menu items. In exchange for some quality reviews on the ambiance, quality of the food and service, you'll enjoy fine dining and get paid to do it.
The longer you've been at it, the more likely you are to get the top deals available. Become a world renowned food critic and enjoy this hobby job world wide.
7. SEO (Search Engine Optimizer)
Search Engine Optimizer's (SEO) get paid to add keywords into articles that will bring in more readers. If you know how to use keywords to promote articles this may well be one of the easy jobs that pay well.
Simply offer your services online via your own personal website or one of the many others that advertise for such services and you'll have your foot in the door. The quicker you can work, the more money you can make at this job.
6. Computer Hacking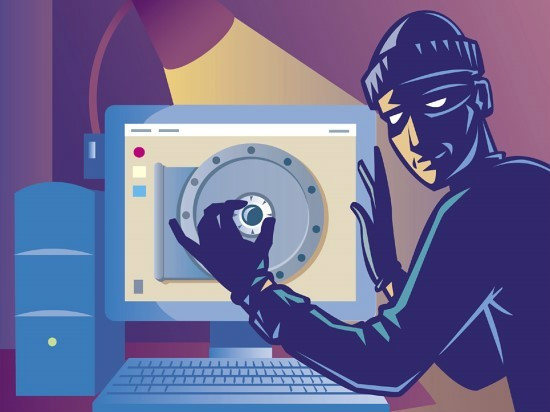 Computer Hacking is an ideal job position if you are in it for the right reasons. Top name companies actually pay hackers to prove that their systems are hack proof. If you're good at hacking you can use it for good by working for a company like this and showing them the holes in their security systems.
This is a great opportunity to demonstrate your excellent computer skills and fix loop holes in a companies security system. Expect a lucrative pay for this job position.
5. Writing a Book
Have you ever thought that something that's happened in your life should be a book? Start writing that book right now. The more interesting that something is, the more interesting your book will be. With today's internet connections you can self publish and promote your own book easily and before you know it you'll be receiving those royalties that you've always dreamed of.
4. Tutoring
Tutoring is an ideal job solution that can easily become very lucrative. Many tutors charge upwards of $25 per half hour tutoring session, many tutors charge even more. Get in with a college or high school and start tutoring today. Set it around your own schedule and make some extra cash for doing what you love the most.
3. Mystery Shopping
Mystery Shopping / Secret Shopping is an ideal solution for an at home mom who wants to help the family out financially. Stores will pay you to go into their store and note names of employees in various departments as well as customer service.
When you get back home you simply log onto the company website and fill out a report, upload your receipt and within a month (sometimes less) you'll be paid for your services. Many of these jobs allow you to bring your children or family with you on the shopping trip. Just remember to keep your job a secret from the employees when you're on your shop.
2. Musician
Musician's can make a lot of money if they have talent. If you think you've got what it takes this may well be the ideal solution for you. Consider concert halls, local events, reality shows and the likes and you may well be booked solid. Be sure to cut a few sample CD's to show off your wares to potential customers. Musician's are generally paid per gig so expect a flat rate fee.
1. Blogging
Bloggers and article writers are raking in the bucks with these lucrative options. Many people are power blogging but when they run out of things to say, they're turning to article writers for content. If you can provide good content or keep up with a great blog then you may well be ready for this option.
Bloggers and article writers earn anywhere from a few cents to thousands of dollars depending upon how quickly they are able to work and produce content.
Many of these easy jobs that pay well require minimal background experience to get started. Good customer skills and great people skills are often all you need. With a little bit of ingenuity you'll soon be able to bring up your bank account with minimal effort and the best part about it all is that you'll be doing something you love the entire time.
[relatedYouTubeVideos relation="postTitle" max="1" lang="en" class="center horizontal bg-white center" width="480" height="320" orderBy="rating" previewMode="true"]